Description
PRODUCT DESCRIPTION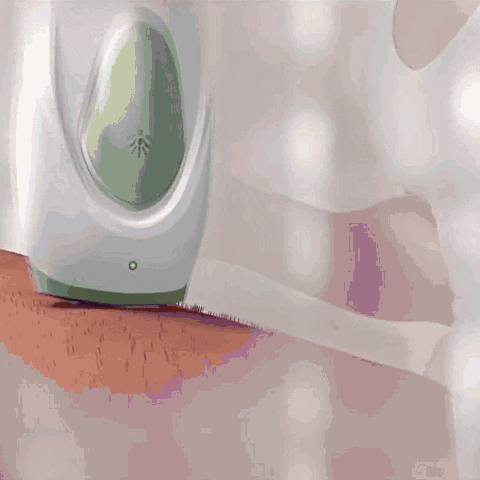 STAY ON THE SAFE SIDE – BP hair removal for women, professional hair removal device. Safe – Advanced Double-Safety Mechanism.It works using laser technology that emits rapid light pulses. The pulse works under the skin's surface to target hairs at the root to inhibit their growth.

GREAT FOR SENSITIVE SKIN ON YOUR FACE – When you have sensitive skin and facial hair, it can be embarrassing and difficult to remove. Shaving can leave painful bumps, while waxing can leave your skin flushed and irritated for days. Even tweezing can be irritating and painful. Sensilight works on RPL which is Quick and painless

ONE TIME PURCHASE – Stop wasting money on continues treatments in an expensive salons Treat yourself from your own living room or bedroom – The high-capacity lamp can produce up to 50,000 flashes, which means you'll never have to worry about refill cartridges

LONG-TERM LASTING RESULTS FROM THE VERY FIRST TREATMENT -Sensilight Mini 50 permanent hair removal requires a minimum of eight treatments. First 1-5 treatments: Wait two weeks between each treatment; 5-7, Use once every 4 weeks until you achieve your desired results, and from 8th treatment as needed.

ADVANCED RPL TECHNOLOGY – RPL is a safer version of IPL. It uses the technology of IPL which works by emitting a flash which gets absorbed by the melanin in the hair shaft. This prevents the hair from growing. Our device includes a special safety sensor to ensure that treatments are not only effective but also safe for our users. The sensor detects the skin tone of the user.
Easy to use:No batteries or charging required, simply plug in the device to begin treatments. Bring the machine close to the target area so it is perpendicular to the skin and apply the laser light treatment. With 5 levels of light pulse intensity, you can customize the treatment to suit your level of hair growth.
How often do I need to use it?
We recommend using your handset once a week for the first 12 weeks. After this period use your handset once a month, for 3 months or until satisfied. To maintain hairless smooth skin, use your handset once every 2 to 3 months, or as needed.
Which areas of my body can I use this on?
You can use your handset on your entire body, including your face (just be sure to not get too close to your eyes).
Specifications:
Weight: 600g.
Plug: EU / US.
Power: 30W.
Color: White.
Size: 135x 40 x 55 mm.
Package Include:
1 x  Laser hair removal machine.
1 x Power Line.